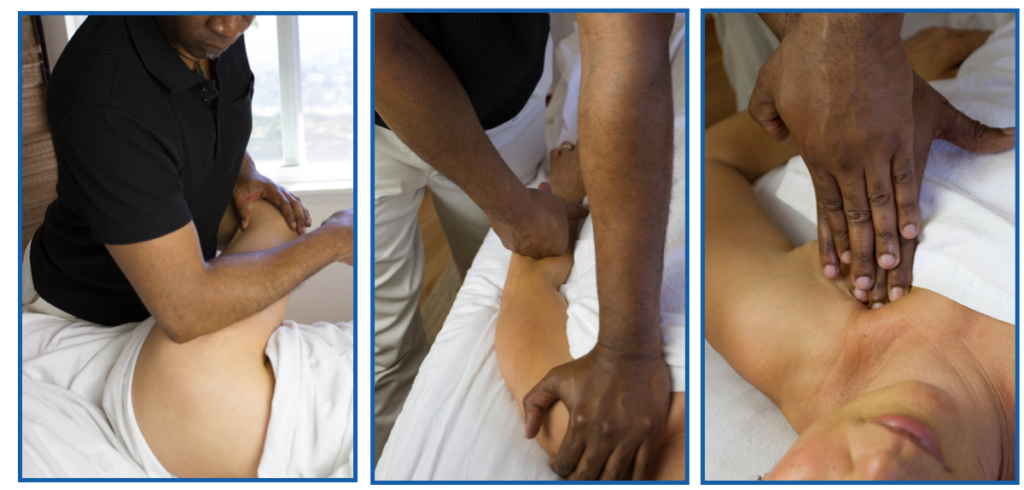 I am pleased to announce the addition of DeepBodyWork® to the Essential MFR lineup.
Recognizing that Myofascial Release (MFR) works well in concert with other modalities, I am excited to share this nurturing modality with you. DeepBodyWork®
DeepBodyWork® combines the relaxing qualities of a flowing massage with the therapeutic effectiveness of classical deep tissue work. These slow, deep, penetrating strokes enter the body's deeper soft tissue layers, freeing previously dense, hardened areas, which may have become chronically painful. As these areas soften, their chronic tension patterns release, helping restore the body to its natural relaxed state.
This treatment is in high demand for athletes of all levels, cross-fit fanatics and anyone in need of an awesome-freeing deeper massage! Jojoba oil and warm soothing towels are used during your session and unlike an MFR / Manual therapy treatment, this is a full body massage and should not be used to address specific chronic conditions.
DeepBodyWork® can either be used as a stand alone service or added to one of our specially designed Myofascial Release Treatment programs. Session are typically 60-90minutes in length.
All payments are due at the time of purchase. Cash and personal checks are accepted. Prices and promotions are subject to change without notice. All Essential programs must be completed within the intended time period or remaining session(s) are subject to forfeiture. Essential programs are intended for the sole use of the recipient and are non transferable. All Essential programs are held to the same cancellation policies as single session. Essential programs cannot be use in combination with other promotions.