Valedear is the owner / practitioner of Essential MFR, founded in 2008. He graduated from the National Academy of Massage Therapy and Healing Sciences in 2003 after spending the better part of fifteen years as an artist in film, retail and theatre. Motivated by several injuries from playing competitive sports, Valedear has spent his career extensively studying JFB-myofascial release (MFR) and orthopedic massage in relations to sports injuries.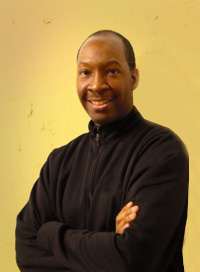 Valedear is one of the most sought after massage therapists in the Delaware Valley. From working professionals, rehab patients, TV personalities and elite athletes to name a few, it's understandable why he is the recipient of the honored "Best Massage Therapist of Philadelphia" award! He's always striving to stay on top of new developments and insights in the area of massage through seminars, industry journals and attending or leading colleague study groups. You can be assured that you are getting the highest quality alternative health care possible
Mr. Highsmith has earned his massage diploma from NAMTH's 550 hour program and is nationally certified under NCTMB. He also has certificates of completion under John F. Barnes that include: Myofascial Release I, II, and III; Unwinding; Advanced Unwinding; Fascial Pelvis; Cervical-Thoracic; Subtle Energy I; Rebounding; Quantum Leap. He has also completed a Skill Enhancement Seminar / 40-hour Clinical Internship at the Paoli, PA Myofascial Release Treatment Center with John Barnes. In addition Mr. Highsmith has certifications of completion with James Waslaski that include: Orthopedic Massage / Pain management; Upper Body; Lower Body; and a five day intensive program.